Testimonials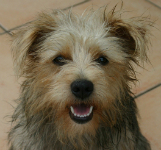 Patrick O. – Sacramento, CA
We love this place for our two dogs. Starr is awesome and you can really tell she is passionate about taking care of your animals. Our dogs love going here. The price is right and most importantly we trust Starr and know our furry kids are in good hands!
Susan P. West – Linn, OR
I have been taking my 2 pugs to Dogs Life Boarding for 5 years. My pugs and I are so lucky to have found a second home for them while I travel for work. J & H LOVE going to "The Ranch" and hanging out with their "friends". I am so appreciative of the care and expertise that Dogs Life provides, Starr has experience as a Vet Tech, and a passion for animals…she is knowledgeable and a great communicator. You can rest assured that your dogs will love Dogs Life!
Lori B. –  Roseville, CA
You know that feeling when you find the perfect hairdresser? Doctor? Gardener? Dentist? You know what I mean; it just clicks! That is what I've found in Dogs Life Boarding with Starr! My pug can stay there, have fun, have all of his needs met, be loved and cared for and I can be away without worry! Ta Da! I found the best boarding there is for my Henry!!! An added perk is that the ranch is minutes away from the airport! MORE than 5 stars for Starr!
Michele L. – Sacramento, CA
This is the most fantastic boarding facility for pugs I have ever seen. Starr really knows the breed and it's a very warm and inviting place for our special pugs.